Conference Venue
Art Hotel Hirosaki City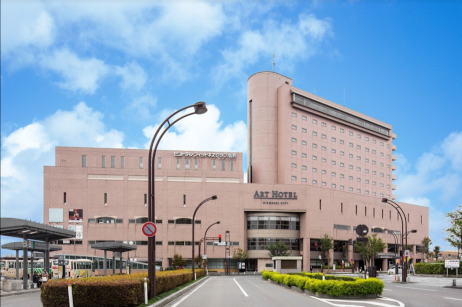 ASYNC 2019 will be held in the Art Hotel Hirosaki City located next to the JR Hirosaki Station.
---
All the sessions will be held at the 3rd floor of Art Hotel Hirosaki City. The registration desk is also located at the 3rd floor lobby.
Location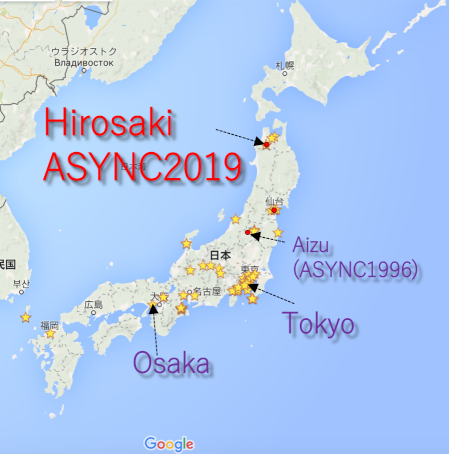 Hirosaki in Aomori Prefecture is located at the north part of Japan.
More information about Hirosaki is available in the following website.
---
Transportation
From Aomori Airtport to Hirosaki / From Hirosaki to Aomori Airport
Airport Shuttle Bus operated by Konan Bus Co.,Ltd is available.
Timetable (in English) (Thanks Yvain to create PDF)
Fare: 1,000 JPY
Large banknotes can not be changed on board. Please purchase a ticket before boarding or change the currency.
Tickets are sold at the Hirosaki Bus Terminal Window and Hirosaki Station Information Center.
There is no exchange counter in Aomori Airport. Please exchange at Haneda Airport.
There are two bus stops at the front of Aomori Airport.
DO NOT take the Aomori Bus!
To Aomori Station (operated by JR Bus Tohoku)
To Hirosaki Bus Terminal (operated by Konan Bus)
Go out the Entrance of Aomori Airport and across the road, and turn left.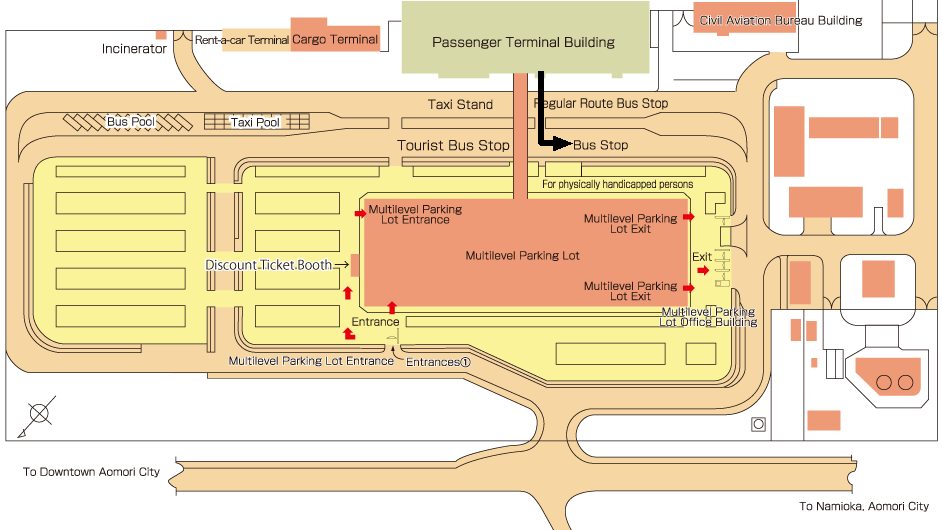 ---
From Haneda Airport (Tokyo International Airport)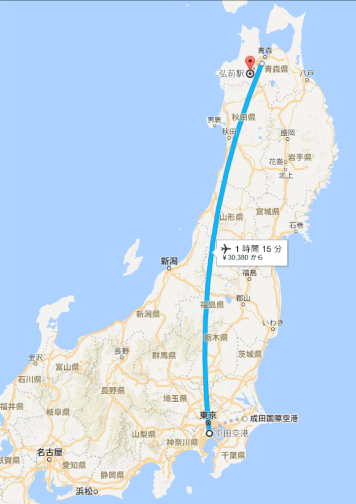 TYO-HND
↓ domestic flight (75 min)
Aomori Airport
↓ bus (55 min)
Hirosaki
---
From Narita International Airport (Via Haneda Airport)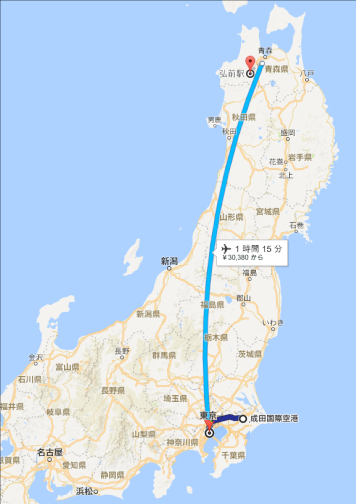 TYO-NRT
↓ train or bus (100 min)
TYO-HND
↓ domestic flight (75 min)
Aomori Airport
↓ bus (55 min)
Hirosaki
---
From Haneda/Narita International Airport (Bullet train [JR Shinkansen])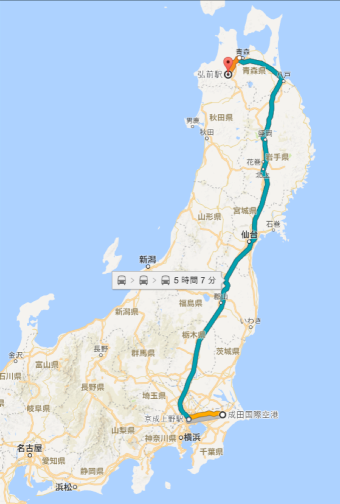 TYO-HND or TYO-NRT
↓ train or bus (60 ~ 90 min)
JR (Japan Railway) Tokyo Station
↓ bullet train [JR Shinkansen] (3 hours 30 min)
JR Shin-Aomori Station
↓ JR train (50 min)
JR Hirosaki Station
---
From New Chitose Airport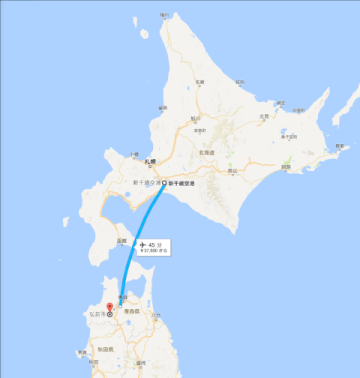 New Chitose Airport
↓ domestic flight (45 min)
Aomori Airport
↓ bus (55 min)
Hirosaki
---
Other domestic flights
From Itami Airport (Osaka, Japan)
From Nagoya Airport (Aichi, Japan)
---
Shuttle flight between Seoul Incheon Airport and Aomori Airport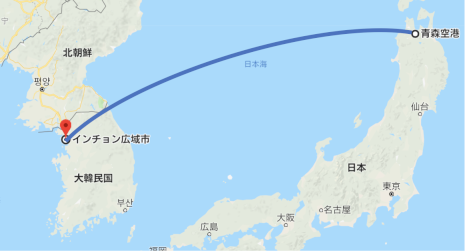 Seoul Incheon Airport
↓ international flight
1 flight on Wed, Fri, Sun (2018)
please check 2019 schedule
Aomori Airport
↓ bus (55 min)
Hirosaki
---
Shuttle flight between China Tianjin Airport and Aomori Airport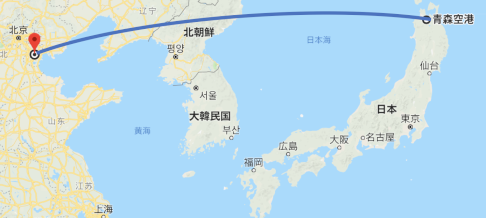 China Tianjin Airport
↓ international flight
1 flight on Wed, Sun (2018)
please check 2019 schedule
Aomori Airport
↓ bus (55 min)
Hirosaki
---